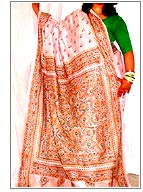 Sarees of West India have a distint quality and style that are typical of the states of that region. Different regions of India have their styles and designs of sarees which differ from one region to another, from one state to another, depending on their fabrics, prints, colors and also weaving and dyeing patterns. The saris of the states of West India like Gujarat, Rajasthan, Madhya Pradesh or Maharashtra have a noticeable character that displays the creativity and tradition of West India. These states have distinctive traditional textiles. The dominant characteristic of the sarees of West India is achieved by the three most popular dyeing techniques: block printing, tie & dye and ikat. Infact these dyeing techniques have evolved in this region and some of these are seen in sarees like patola, bandhani etc. West Indian sarees also display extensive embroidery works giving prominence to
colour, metallic thread (zari) embroidery works, coupled with sparkling embellishments like sequins,tinsel,and mirrors
in the sarees.
Popular Sarees of West India
Let us check out below the popular sarees of West India:
Bandhani sarees or the bandhej sarees are the famous sarees of Rajasthan and Gujarat displaying the famous tie and dye works of India. There are silk, cotton, chiffon, synthetic bandhej sarees usually, dyed in two contrasting colors and the patterns are normally on the border and the Pallu.
More...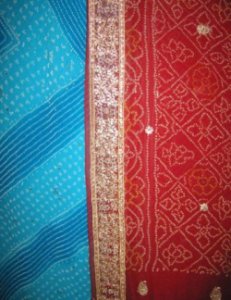 One of the most sought after sarees in west India is the Chanderi Saree. Chanderi sarees in silk and cotton are known for their exclusive quality gold thread work and their designs are taken from Chanderi temples.
More...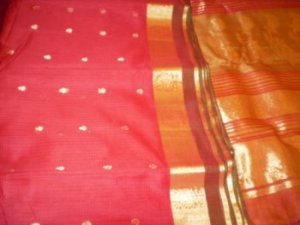 The western part of India has rich embroidered tradition, made famous by ethnic groups like rabaris and sodha Rajputs. The embroidered tinsel sarees have zardozi or gold thread embroidery, which was earlier patronized by the Moghul emperors. These finely embroidered sarees have always become an inextricable part of an Indian bridal trousseau.
More...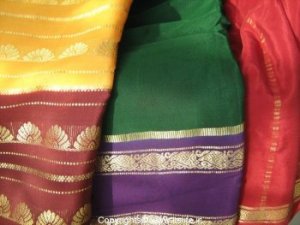 When we talk about west India, how can we forget the brocade sarees of Gujarat? These are the traditional brocade sarees with golden butis (circular designs) which are seen woven in the warp direction instead of the weft. The floral designs in coloured silks against a golden ground fabric are also very popular. These sarees are today considered very expensive because of their exclusive, high quality brocade work.
More...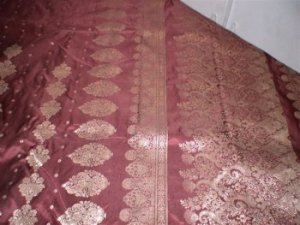 Maheshwari sarees are the famous sarees of Madhya Pradesh. These sarees are known for their their simplicity as the sarees have usually plain or stripes or checks body with a typical zari border.
More...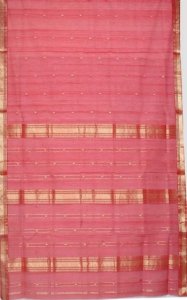 West India is also famous for its paithani sarees of Maharashtra. The designs of these sarees are taken from the patterns and motifs from Ajanta Caves including lotus, peacock, and mango motifs. There are intricate designs on pallu and border and they are usually in contrast with the saree color.
More...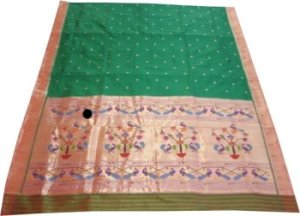 The patola sarees are considered to be the most time consuming and elaborate saree created by the western region of India as they are designed with intricate five color designs, which are dyed into both warp and weft threads before weaving.
More...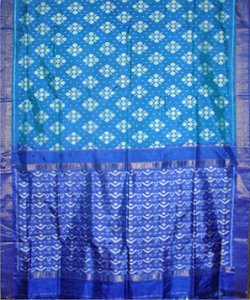 The state of Madhya Pradesh is also famous for Tussar sarees. It is also known as "kosa" saree. The natural shine and exclusivity of Tussar saree lie in the fibre used.
More...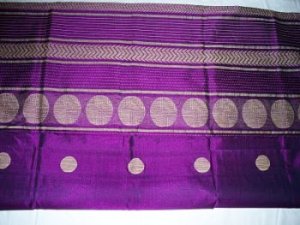 Send Online Enquiry for Wholesale Purchase of West Indian Sarees like Chanderi Sarees, Maheswari Sarees, Patola Sarees, Paithani Sarees, Embroidered Tinsel Sarees, Gujarati Brocade Sarees