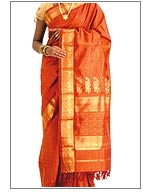 The sarees of South India are the beautiful representation of the culture, religion, arts and weaving techniques and fabrics of the states of Andhra Pradesh, Karnataka, Tamil Nadu and Kerala.Today South Indian sarees have reached the world fashion market for their display of style, elegance, colors and wonderful artistic skills of the weavers of that region. South indian states have become major sari-weaving center by producing a wide variety of urban and rural and middle-class sarees in silk, cotton, and other materials. The handloom cooperatives of Tamil Nadu and Karnataka sell sarees all over India keeping in mind the latest trends and designs. There are two basic designs in the traditional south Indian sarees that are identified by their borders. All traditional sarees of south India have noticeably wide borders of contrasting colour or very narrow borders.
Popular South Indian Sarees
Presenting below the most popular saris of south India:
Chettinad Sarees
The Chettinad Saree is the popular saree from Andhra Pradesh, Hyderabad, having the distinctive checks in the body in plain vivid colour. Basically the base colors are mustard, brick red and black with the checks in different colors.
More...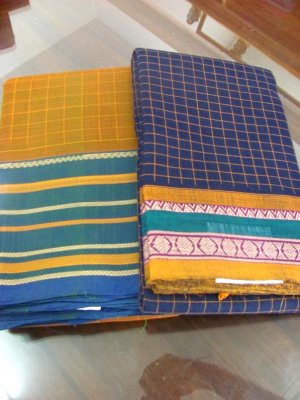 Gadwal Sarees
Gadwal sarees are the famous sarees of Anhra Pradesh, known for their designs with interlocked and weft brocade borders with contrasting colours. These sarees mainly worn in religious occasions and festivals.
More...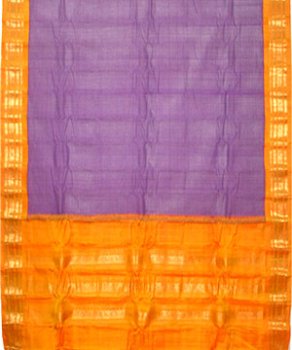 Kanjeevaram Sarees
The Kanjeevaram Saree from South India is one of the finest silk sarees of India. The kanjeevaran silk of Tamil Nadu is beautifully transformed in the 6 feet silk saree with simple contrast border or with gold zari dots and patterns. The Kanjivaram silk saree is preferred for bridal sarees for its durability and grandeur.
More...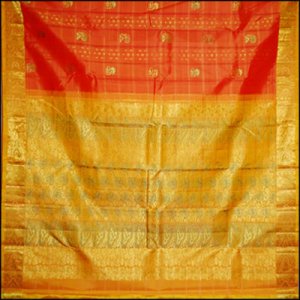 Konrad Sarees
The Konrad sarees are also known as the temple sarees and are the famous sarees of Tamil Nadu, having the distintive temple motifs at the border. They are simple yet gives a very classy and ethnic look that go well with any occasion.
More...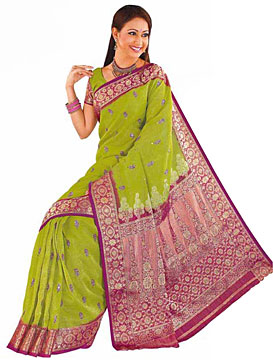 Mysore Silk Sarees
Mysore silk sarees are another popular south Indian sarees known for their vibrant colours and rich and traditional designs in mysore silk. They have fine supplementary zari borders.
More...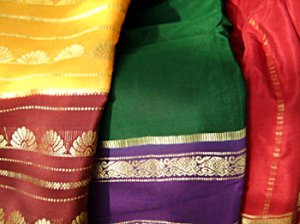 Pochampally Sarees
Pochampally sarees are the well known sarees woven in Pochampally, a small town in Andhra Pradesh. These sarees are the ikat sarees of south india, the designs being similar to the ikat sarees of Gujarat.
More...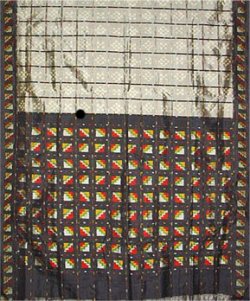 Send Online Enquiry for Wholesale Purchase of South Indian Sarees like Chettinad Sarees, Gadwal Sarees, Kanjeevaram Sarees, Konrad Sarees, Mysore Silk Sarees, Pochampally Sarees