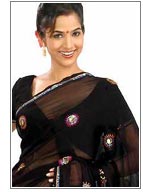 There is a wide variety of popular sarees made in the Eastern States of India. The states of east part of India comprising West Bengal, Bihar, Assam, Tripura etc. display a wide assortment of sarees, each unique to the culture and tradition, specific to that state. Bringing out the grace and elegance of a woman in its fullest form, the sarees of East India are beautifully woven in various prints, designs and colors. The expert skills of the weavers are demonstrated wonderfully in these handmade sarees from East India. Cotton, mulberry silk and wild silk are the three main natural fibres used for weaving sarees in this region, though nowadays, artficial silk and other man made fibers are also used. Sarees of East India have a different weaving technique, typical to that region and inlaid with intricate patterns and designs, maybe in the whole body or just at the borders and anchal.
Some of the famous sarees of this region
Baluchari sarees are nation and world wide popular because of their artistic and unique design. 'Baluchari' is one of the most popular weaving techniques of Bengal.
More...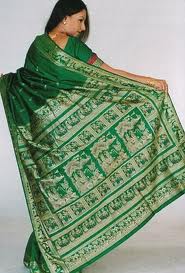 Another variety of saree avaible in East India is the Bomkai saree. Produced in Orissa, these sarees have touches of ikat work, like the Sambalpuri sarees.
More...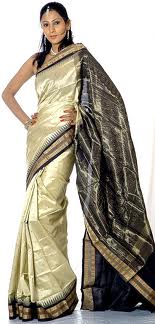 Jamdani sarees are much sought after by fashion-conscious working women for their elegance, comfort and light weight.
More...

Muga sarees are the famous silk sarees produced only in Assam.
More...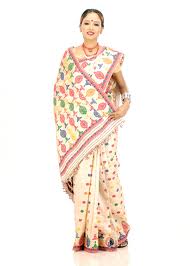 Pat Sarees are another type of sarees produced only in Assam like Muga Sarees.
More...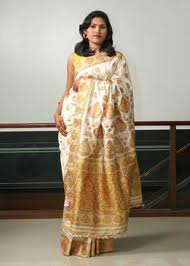 Orissan Sambalpuri sarees are some of the most beautiful sarees in India.
More...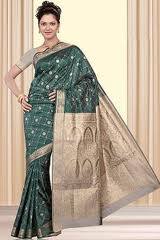 Send ONLINE ENQUIRY for wholesale purchase of a wide range of East Indian Sarees like baluchari sarees, sambalpuri sarees, bomkai sarees, muga and pat sarees