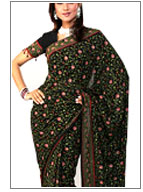 Saree being the most popular traditonal dress of Indian women, every state of India has shown its excellence in manufacturing a certain type of sari, which is specific to that particular state. The North Indian states like Rajasthan, Uttar Pradesh have become quite famous for their traditional sarees, not only in the domestic market but also worldwide. Each state of India has its own specialty. The North Indian Sarees are known for their bright colors, patterns, threads, fabrics, designs.
Different Types of Sarees of North India
When we talk about sarees of North India, some of the famous saris that come to our mind are:
Banarasi Sarees
Varanasi, still locally known as Banaras, is the well known centre of India's most figured-silk weaving industry: banarasi silk. Banarasi sarees are one of the most coveted items that are a must in the treasure trove of an Indian girl.
More...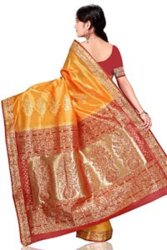 Bandhani Sarees
Bandhani sraees or bandhez sarees are the traditional sarees of Rajasthan and Gujarat, known for their colorful tye and dye prints or bandhej prints.
More...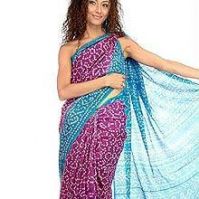 Chikan Sarees
How can we forget the famous lucknowi chikan sarees from North India? The chikan embroidery work produce a wonderful amalgation of style and creativity in these sarees.
More...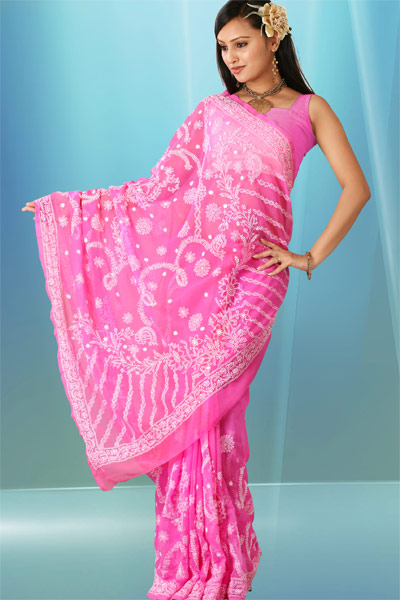 Kota Sarees
Kota saree is basically created in Rajasthan and are also known as "Kota Doria" which is a super transparent yet stable cotton or cotton-silk weave.
More...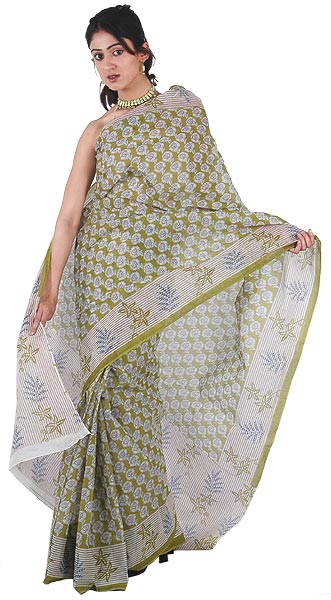 Tanchois Sarees
Tanchoi sarees are similar to the banarasi silk sarees and are peculiar to the state of Gujarat. Certain parts of Rajasthan also produce tanchoi sarees in vibrant colours.
More...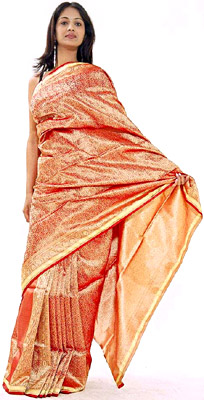 Tissue Sarees
Tissue Sarees of North India, usually woven with the finest silk thread, are quite popular. These sarees are very comfortable to wear and are of light weight.
More...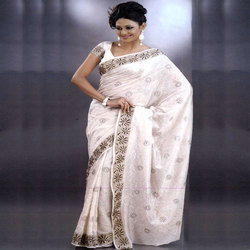 Send Online Enquiry for Wholesale Purchase of North indian Sarees like Banarasi Sarees, Bandhani Sarees, Chikan Sarees, Kota Sarees, Tanchois Sarees, Tissue Sarees