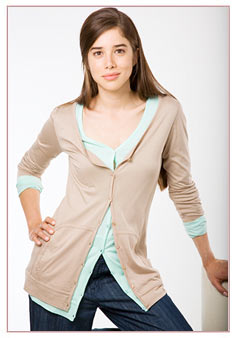 Green living is now 'a no new topic.' Everyone's talking about it and most of them are actually contributing towards making our planet some more eco friendly. Green clothing is now one of the most accepted fashion trends- and that too with a cause! So, how can Indian woman stay behind with all this country's historical traditions of natural clothing? How can any one forget khadi- the most eco- friendly and natural fabric that has given great reputation to Indian fashion too. Let's see what types of
natural and organic clothing
is available for Indian women at eco-friendly cloth stores.
Bamboo Clothing
The bamboo fibers, obtained from the pulp of bamboo plants make eco- friendly fabrics. The anti-microbial and moisture-retention properties of bamboo clothes are ideal for Indian conditions. Bamboo sarees and dress materials for
salwar kameez
,
churidar kurta
, etc. have already been developed to let women experience green living. Bamboo fabric is smooth, soft, antibacterial and a luxurious fabric. A bamboo saree, in fact, is almost similar to
silk sarees
when touched. And the good news is that a bamboo saree is comparatively less expensive than other sarees because a kilogram of bamboo yarn costs under Rs.100 to be produced and just 250 grams of it is required for making a sari. However, one must always make sure, before buying any bamboo clothing, that it is made of mechanically processed bamboo fibers. Chemical processing is not at all environmental friendly.
Hemp Clothing and Fashion Accessories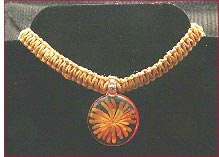 Hemp fibers look like jute fibers when raw but they are far more softer and are used not only for making clothes but many other products too. One can easily find jeans,
skirts and shirts
, dresses, hats,
women bags
and even hemp jewelry. So, now fashion accessories that women carry can also be called eco- friendly! One need not worry about the quality of any hemp product as hemp is very strong and lightweight at the same time. It is also absorbent, mold-resistant, and even UV rays resistant. Perhaps this is why, people these days prefer to have hemp clothing as their outdoor wear.
Organic Cotton Clothing
No other green clothing has been so popular as organic cotton is. In fact, the top fashion designers for
Indian women clothing
these days prefer using organic cotton for their new designer lines. Although cotton clothing is considered to be the top natural clothing but while growing traditional cotton, insecticides, herbicides and synthetic fertilizers are extensively used that do not let it remain eco-friendly. Organic cotton is grown without pesticides or genetically- altered seeds and with the help of sustainable methods of crop rotation. This makes the clothes made from it truly organic clothing. Apart from the organic
cotton sarees
, Indian women are particularly obsessive about
ladies kurtis/ short kurtas
made from organic cotton.