With Christmas festival just approaching, it is time to find the right dress for the occasion. Christmas is a festive time when every Christian woman desires to dress herself with beautiful and elegant clothing and
fashion accessories
.
There are lots of celebrations during Christmas time with decorations, church visits, parties, get-togethers, and evening excitements. For all the events organized for the day, Christmas dresses play a significant role. In India during Christmas time, there is the tradition of hosting party with much gaiety. Women play a great role in hosting Christmas get together parties. There are plenty of Christmas dresses for Indian women complementing her personality. The Indian weather is tropical in most parts of the country, but the during the Christmas time, the weather is usually cold and chilly. Hence, an important factor to consider when choosing Christmas dresses is the weather.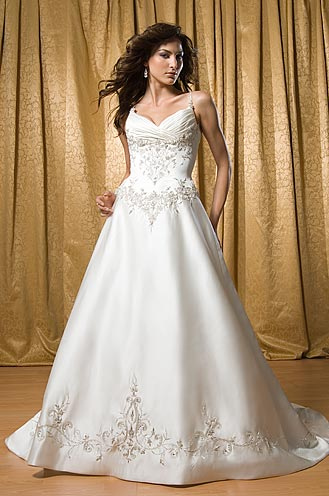 Sparkling Gowns
The concept of wearing gowns has become very popular among Indian women today. It is seen in many parties, social gatherings, red carpet events, where women wear gowns and Christmas is not an exception. Sparkling gowns in varied bright colors like red, black, pink, maroon look amazing on any girl. These gowns are made more attractive when they are decked with mirrors, sequins, and laces. The shiny accessories give a touch of festive feeling. Usually, the gowns have sequins work on the neckline and the shoulder. Such adornments on the entire gown gives a beautiful and jazzy look. This is a favorite dress for the evening Christmas parties, where there is a touch of glitz and glamor.
Skirts and Blazers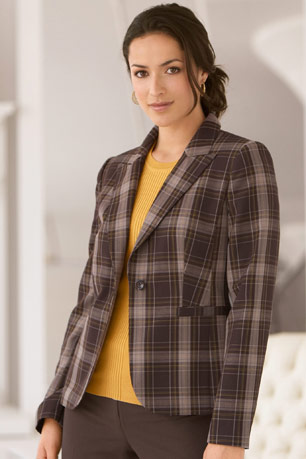 Skirts sets or skirts and blazers also look beautiful for a Christmas celebration. This is ideal for church prayer meets. For young girls, you can opt for flashy skirt with a matching top or shirt and accompany the dress with gorgeous accessories like matching shoes, glittering neck piece. A well matched hand bag adds a heavenly touch to the overall appearance. You can even go for ethnic long
Indian skirt and shirts.
Red Silk Dress
Red looks great on all girls. Especially during festival time, red adds more glamor. A red silk dress with striking embellishments add a special feel of the Christmas mood.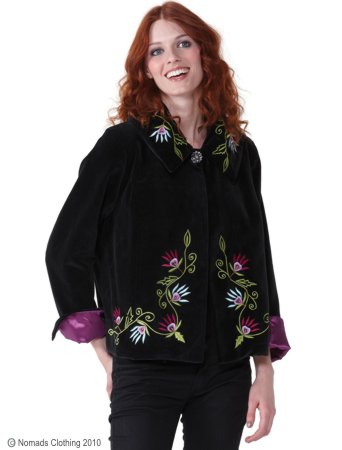 Velvet Jackets
Being cold and chilly, another popular wear for Indian women is the velvet jacket worn with a pair of formal trousers or jeans or even a long gown. Velvet jacket is a very good option for Christmas dresses. Needless to say, this dress adds elegance to the overall personality of the wearer. Young girls have many options to choose from in terms of the bright colors of the jacket and in terms of the dresses beneath the jacket. The most popular color is the black jacket. These can be made more gorgeous with striking embroidery, lace work, or some elegant decoration.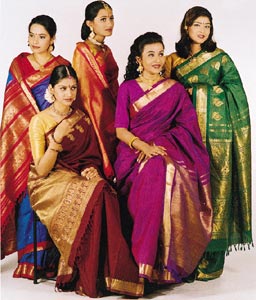 Indian Saree
Leaving aside the western dresses, the Indian women, specially the old and the middle aged ones also opt for the traditional Indian
saree
during Christmas. Saree is an elegant fashion wear for women in a Christmas party. It looks good on every age women. There are various options to choose from, from simple printed sarees to the designer ones.
Salwar Kameez
One of the most famous and most liked styles for festivals, including Christmas is stylish Anarkali style salwar suits. It is most sought after by Indian women as it suits all body types, giving a very glamorous look. Apart from Anarkali there are various styles available in
salwar kameez
, apt for wearing in Christmas parties.