21 December, 2010-
The Hindi film industry or Bollywood has seen the unfurling of attractively lively fashion statements in its movies this year. It was a very fashionable year 2010. Hindi films have always inspired Indian fashion clothing. The year 2010 also displayed a plethora of new styles, colors, fabrics, fashion wear for Bollywood heroines and the Indian women as a whole. Overall we could see a pandora box of style and fashion in various movies that were released this year, which has and will continue to have its impact in the fashion industry.
As January began with "Pyaar Impossible" we saw Priyanka Chopra in her sensuous thigh-length shorts or skirts. She was looking awesome, very gorgeous in these shorts and the style was rightly aped by the young crowd. She showed the same attitude and style in "Anjana Anjani" as well.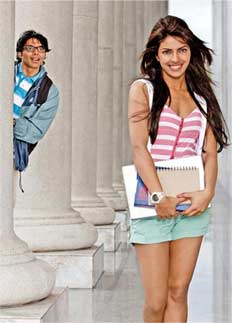 Priyanka Chopra in Thigh Length Shorts
This year saw the release of India's first truly fashion movie in the form of Sonam Kapoor starrer "Aisha". The dressing styles of each of the characters in the movies from the lavish Sonam Kapoor, the flamboyant Ira Dubey to the simple debutante Amrita Puri, costume designer Kunal Rawal and the stylist Pernia Qureshi had created a whole new aesthetics for the film. They gave a very rich and luxurious feel to the characters through their dressing styles. There was both the oomph factor as well as the elegance in Sonam Kapoor dresses in the movie. Designer Alpana Mittal has rightly said that the movie "Aisha" is actually a reflection of the urban fashion. It has created a fashion statement of modern India, something that every young woman is wearing today. The film style is totally with the time.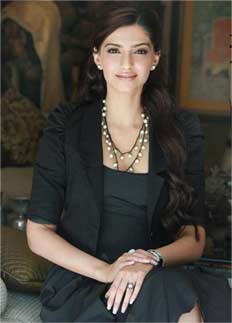 Sonam Kapoor in Ayesha
Even the Indian
saree
has created a fashion statement this year when we saw Vidya Balan's sombre look in "Ishqiya" in her deep U-neck blouses, three-fourth sleeves, and front-draped vibrant coloured sarees. The sarees were designed by costume designer Payal Saluja. Vidya Balan was given a simple yet sexy look in this movie with her printed sarees in light pastels and bright colours. She had put a minimal make-up, used sober jewelries like a nose stud and a pair of round ear dangling with colourful glass bangles. But that was enough to give a traditional look, something that can be followed in day-to-day lives as well by modern Indian women.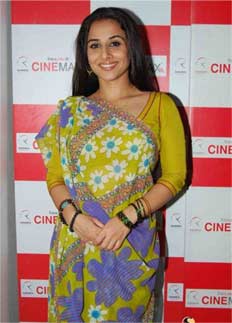 Vidya Balan in Printed Sarees
We also saw the 80's fashion back in "Action Replay" with the puffed shirts paired with bell-bottom pants and skinny short skirts or the figure hugging
salwar kameez
worn by Aishwarya Rai.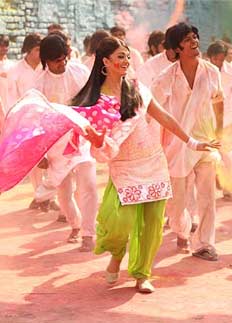 Aishwarya Rai in Salwar Kameez
The year ended with layered gowns in the November-release "Guzaarish". Aishwarya Rai created a trend in this movie with her flowing gowns. There was a beautiful presentation of beauty and colors in the costumes designed by Sabyasachi Mukherjee. Not just the lead heroine, even the cotton saris and three-quarter blouses for Shernaz Patel gave her a very elegant look. "All the characters in the movie reflect a fashion statement that is very near to the real life", says fashion designer Leena Singh.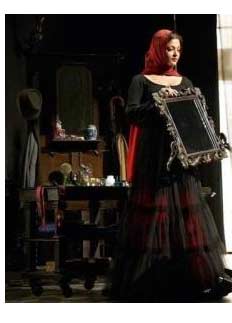 Aiswarya Rai in Black Layered Gown
Indeed 2010 was a fashionable year for Bollywood. As all is set to roll into 2011, fashion designers have already look forward to Bollywood as a global trend setter. Glamorous look is going to be the statement for ramp, Bollywood and
Indian women clothing
in the year 2011.